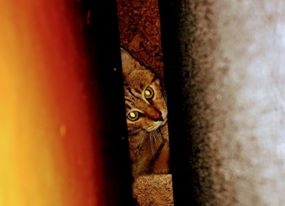 What is Animal Communication?
Animal communication, or telepathic communication with animals, is communicating by sending and receiving images, tastes, smells, feelings, sounds and a sense of knowing via the mind. Since telepathy does not require any exterior means of sending or receiving information, one does not have to be in the same room, city, state, or even the same country to have these conversations.


Telepathy: (from the Greek, tele, "distant"; and patheia, "feeling") is the ability to communicate information from one mind to another without the use of extra tools such as speech or body language.